$900 could've changed his life, or saved it: The Story of Kalief Browder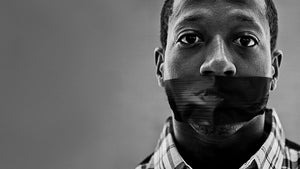 On the third anniversary of the death of Kalief Browder, I am led to "do the numbers".
16 years old.
3 years in Rikers.
14 months in solitary confinement.
1 charge.
In 1 of only 2 states that automatically charge minors as adults at the age of 16.
12 days after his 22ndbirthday, Kalief Browder took his own life in the bedroom of his Bronx, New York home. While his classmates attended their high school prom and graduation, Kalief Browder was incarcerated for three years of his life for a crime he did not commit because he was unable to pay his $900 bail.
It's a story I just cannot stop telling. A 16-year old is picked up off of the street and charged with stealing a bookbag. He is sent to Rikers Island and given a $3,000 bond and a public defender. The prosecution's case is paper thin. They have no evidence tying the teen to the crime. Their only witness has fled the country.
As a result of numerous frivolous extensions, back-to-back vacations, and neglect on the behalf of both the defense and the prosecution, this teen serves three years in jail simply awaiting trial. He is physically abused (on camera) by staff members and fellow inmates, landing him in solitary confinement "for his protection" for 14 consecutive months. He consequently undergoes several suicide attempts before all charges are dismissed and he is therefore released.
In anticipation of having to return back to court for an unrelated hearing, he takes his own life at the age of 22. Kalief Browder's story has all the components of a horror movie, whilst being the realest story of our time.
The story alone is heart-wrenching, but the reality is—the real pain lies in his photographs.
I have told this story on every elevator, in every scholastic assignment, and in every grocery store line since I heard it. Not once have I done so without googling Kalief's photos for them to see.
All of them.
I start with the all pictures of him showing all of his teeth, throwing his head back in laughter. My audience will tilt their head to the side and place their hand over their heart, because Kalief Browder's smile touches you deep down in places happiness has never been.
I continue to tell them how jail, mental health struggles, inadequate defense, over-prosecution, poverty, and the State of New York's Criminal Justice System took Kalief Browder's smile away from him. From his mother. From his siblings. From us all.
Then I show them this one.
By far, the most prolific victim photo I have come across in my short time of interacting with the Criminal Justice System. Kalief's eyes in this photo tell his story better than I could ever attempt to.
Kalief Browder is absolutely a victim of every constitutional crime but the one that sent him to jail. This is the background on my computer screen. This is the face on my favorite shirt.
This is undoubtedly the best [read: worst] representation of the status quo of the criminal justice system in America and the face of the lives we lose to it every day.
This is the face of injustice. This is the face of not doing your job. This is the face of criminalizing being poor. This is the face of sentencing before conviction. And there are still thousands of faces out there in the same predicament.
As a future attorney and current activist, I look at this photo every day as a reminder of all the Kalief Browder's that are still alive, incarcerated, and able to be saved. Many metropolitan cities such as Atlanta, GA have even enacted new legislation allowing low-level offenders to forego cash-bails for non-violent charges, facing threats of civil suits against the city for the pre-conviction jailing of the poor.
"On any given day, 60 percent of the U.S. jail population is composed of people who are not convicted but are being held in detention as they await the resolution of their charge," a JusticePolicy.orgarticle quotes.
The reality is, freedom can be bought. Wealth-based detention has transformed "justice" into a privilege, instead of a right. Justice was a privilege that Kalief Browder was not given access to in any of the three years he spent behind bars.
Kalief Browder's face will eternally be the most honest reminder of the brutal reality of our "Justice System" and the lack thereof. Our justice system cost Kalief Browder his life, literally. There is no justice in that at all.
I always end the story by asking my audience to "do the numbers".
On this third anniversary of Kalief Browder's death, we remember every one of the three years that the State of New York stole from him. We remember ever degree he will never get. We remember every smile we will never get to see and every laugh his family will never get to hear.
Do the numbers for Kalief Browder and every individual like him. And never forget.
05/25/1993. 16. 05/29/2013. 3. 06/06/2015. 22…